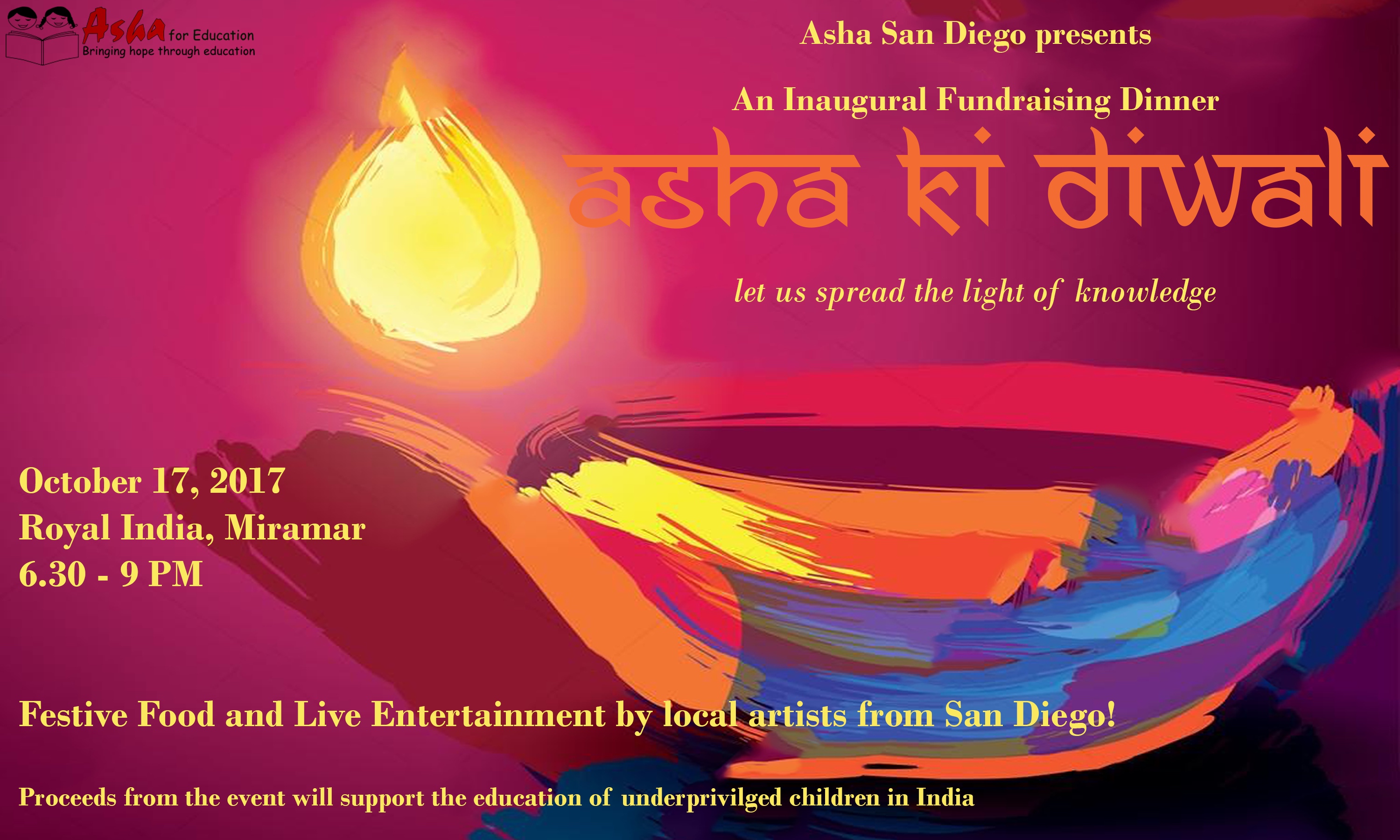 Asha ki Diwali 2017
October 17, 6:30 – 9 PM,
Royal India Miramar, San Diego, California
For tickets please visit:
https://donate.ashanet.org/event/?e=975
For more information see Frequently Asked Questions
This Diwali, let us be thankful for all that we have and do our bit to light the lives of those who are not as fortunate.
Asha – San Diego invites all of you with family and friends to come celebrate Diwali with us. Let's spend an evening with some good food, entertainment and conversation for a noble cause!
Come enjoy a festive 3 course meal and entertainment by local artists from San Diego!
All proceeds from the event will be used to support education of under privileged children in India.
Questions/Volunteering/Sponsorship
For Donation Checks:
Asha for Education – San Diego
PO Box 398080
San Francisco, CA 94139-8080
Tax Status:
Asha for Education is a registered 501(c)(3) non-profit charitable organization.